MONTHLY SPOTLIGHTS – FEBRUARY 2019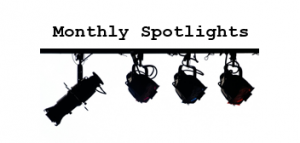 Each month The Organisers shine a spotlight on the best of the best across a range of cultural events, openings and trends!
For more information on any of the below or our bespoke events do not hesitate to contact us on +44(0)207 078 7554 or email team@theorganisers.com
Exhibition
London Fashion Week Festival
Dates: 16th and 17th of February 2019
Location: 180 The Strand, London, WC2R 1EA
Price: From £135 + VAT
This year experience something new at London Fashion Week, for the first time ever the directors bring you a show which you can take part in too. The audience of catwalk shows will be able to shop directly from the Catwalk and be involved in talks led by key fashion industry experts including Alexandra Shulman, David Gandy and Maisie Williams among the many other talented fashion experts.
Theatre
Come from Away
Dates: Until May 2019
Location: Phoenix Theatre, Charing Cross Rd, London WC2H 0JP
Price: from £40 + VAT
Come from away tells the true story about a small town in Newfoundland during the devastating 9/11 attacks. In the days following the attack, Canada worked with authorities to minimise any threats by re-routing planes through Canada. The result was over 7,000 passengers stranded in the small town of Newfoundland. The performance depicts the strong bonds that form between the grieving passengers and Newfoundland residents, showing that even in the darkest times there can be light.
Restaurant
Arros QD, London
Location: The Plaza, 116-128 Oxford Street, London W1D 1LT
Opening: Spring 2019
Renowned chef Quique Dacosta infamous for his restaurant in Valencia which has three Michelin stars has announced his opening of high-end rice restaurant in London. Arros' focus will be on premium rice and paella, brining something new to the high-end gastronomy.
News
Nike Launches self-lacing trainers
Nike broke headlines when they announced the launch of their self-lacing trainers. The trainers are designed to fit themselves to shape of the foot automatically and are controlled through smartphones. On the smartphone app users can store their fitting preferences and can even input different fit settings for different moments in a sporting game. The custom motor in the shoe will also be able to sense any tensions in the foot and adjust accordingly.
Sport
Super Bowl LIII
Dates: 3rd February 2019
Location: Mercedes-Benz Stadium in Atlanta
The Super Bowl LIII will take place at the Mercedes-Benz stadium in Atlanta, home to the Falcons. This will be the third Super Bowl played in Atlanta, but for a first time at the Mercedes-Ben stadium which opened in 2017. The Super Bowl is now even considered by some American's as an 'unofficial holiday' as it marks the start of an exciting season.
Bespoke Events
Declutter!
Dates: Anytime
Start your year clutter free. Get in touch with The Organisers to see how we can help you generate a 'clear space for a clear mind'. The Organisers are organisational experts, don't let your clutter wear you down, let us create a healthy living space for you.
For more information on any of the above or our bespoke events call our Managing Director, Katie Shapley, or The Organisers team today on +44(0)207 078 7554 or email us on team@theorganisers.com.